Remote Laboratory Experiments in Engineering Education
Practical trainings are a core part of any applied engineering course. By working in real-life conditions in laboratories, students can familiarise themselves with industrial processes, commissioning and operating state-of-the-art machinery and equipment.  
Applied experiments help students to explore and consolidate the theory they have learned in lectures as they gain future-proof skills such as how to access and maintain complex systems remotely. 
Methodology and Design Features of Web Platform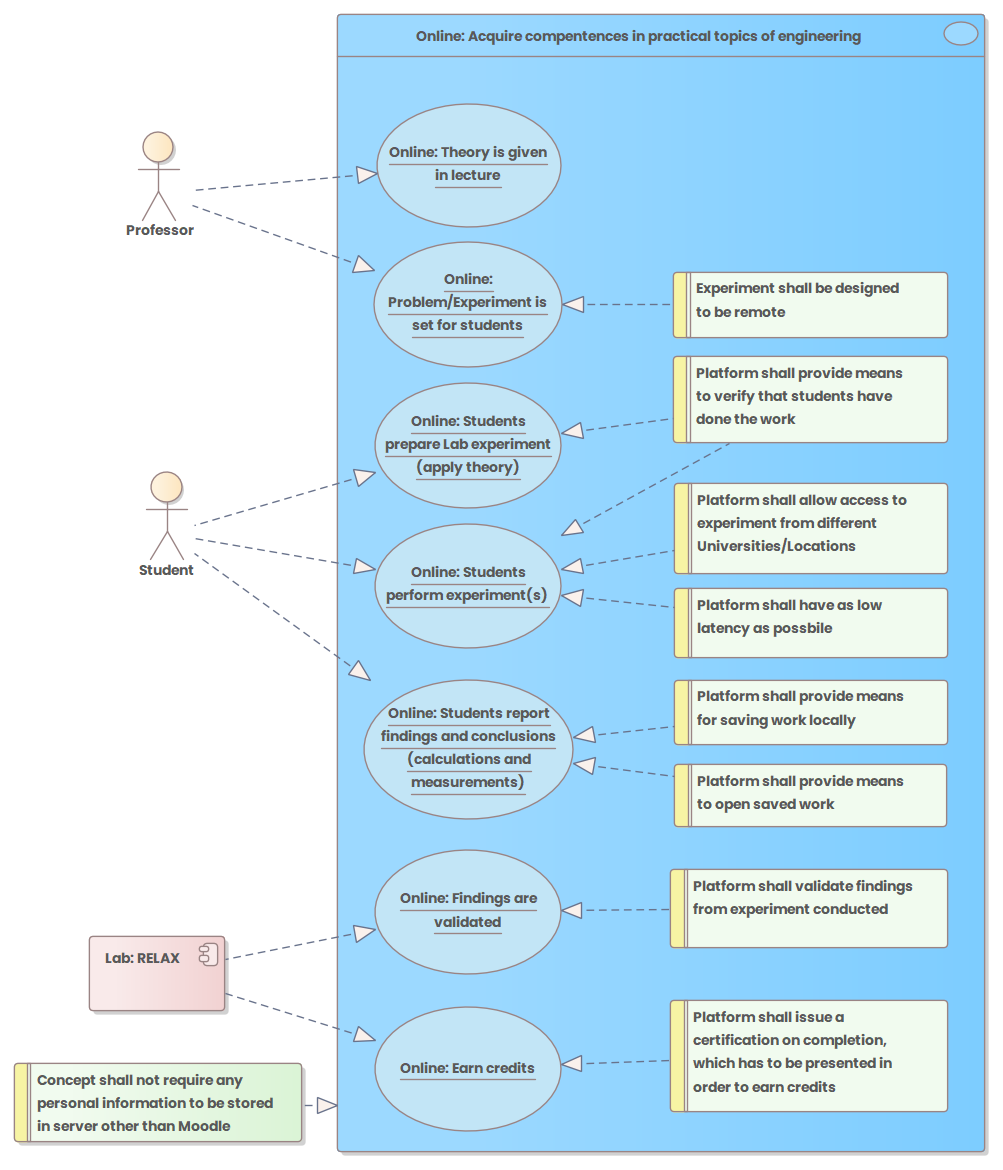 The User Perspective: Operation of Remote Laboratory Experiments
Users enter the authentication details for their institution via the user interface,  which can be accessed via standard web browsers on devices connected to the internet.   

 

Once authentication is complete, the user is given access to the web-based lab experiments via a secured internet connection. Users can then view a detailed introduction to the experiment that includes the specific learning objectives and prerequisites, basic information about the system design, equipment and components, important engineering key terms, causal relationships and experiment instructions.

 

This is then followed by a practical experiment guided by exercises. Users operate the equipment using a web application which allows them to change certain parameters that control the behaviour of the machines. They can also watch the equipment's movements in real time via a live webcam feed.

 

If relevant to the particular experiment, information such as measurement data is sent to the users so that they can evaluate it.

 

Once the experiment has been successfully completed, the results can be collated into a report or sent directly to the lecturer. A time stamp, along with other integrated security features, ensures that the results can be verified.