Dnipro University of Technology (former National Mining University) was established in 1899. It is located in the city of Dnipro, central Ukraine. There are many industrial enterprises in the region: metallurgical, machine-building, chemical, paper mills etc. That is why, the university traditionally specializes on education in the field of engineering. There are nine faculties at the university, with more than 8 500 students.
The university ranks 3d place among technical universities, 6th place in general ranking of Universities in Ukraine. There is a strong cooperation with industrial partners, companies like Interpipe and DTEK. The university pursues the concept of dual education, which is about development of curricula together with employers of its graduates.
The Department of Electric Drives has authorized training centers – Schneider Electric and Interpipe Mechatronic Lab 1. The laboratories in the field of Mechatronics are acknowledged as the most innovative in the region. They are equipped with variable frequency drives, programmable logic controllers, technology-imitating test stands like FischerTechnik STEM kits and Festo Didactic MPS stations.The Department provides bachelor and master programmes in the field of electric drives, mechatronics and robotics
Reutlingen University is one of Germany's leading universities, offering international academic programmes with close ties to industry and commerce. On our campus we have around 5200 students spread across five different Schools: Applied Chemistry, Engineering, ESB Business School, Informatics, and Textiles & Design.
Reutlingen University cooperates with more than 180 partner universities world-wide. 20 per cent of our student body has an international background and comes from 90 different countries. In return, every semester around 600 Reutlingen students go abroad.
The School of Engineering provides Bachelor's and Master's degrees  in Mechanical Engineering and Mechatronics. The school also offers a bachelor's degree in International Project Engineering. Our master's degree in Power Electronics and Microelectronics equips students for work in electromobility and renewable energy – areas that will take centre stage in the coming years. Energy of the future is also the focal point in our Decentralised Energy Systems and Energy Efficiency master's degree.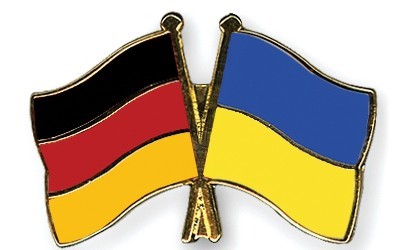 The partnership between Reutlingen University and NTU Dnipro Polytechnic goes back to 1999.  The focus of their collaboration is mechatronics engineering, with a special emphasis on automation technology, robotics, control engineering and drive technology.
Their joint work covers a wide range of teaching and research activities, many of which are funded by third parties:
Student exchanges: Over the past 20 years of collaboration, more than 100 Ukrainian students have come to Reutlingen University on a scholarship to work on applied research projects and take courses.  Engineering students at Reutlingen University have also taken up the opportunity to spend a semester abroad at Dnipro. 
Doctorates: The two partner universities have an agreement whereby students at either institution who have graduated with a master's in mechatronics can go on to study for a PhD at the other university. 
Study trips to Reutlingen for Ukrainian students and summer schools in Dnipro. 
Joint research projects and publications across various disciplines and reciprocal arrangements for visiting lecturers.